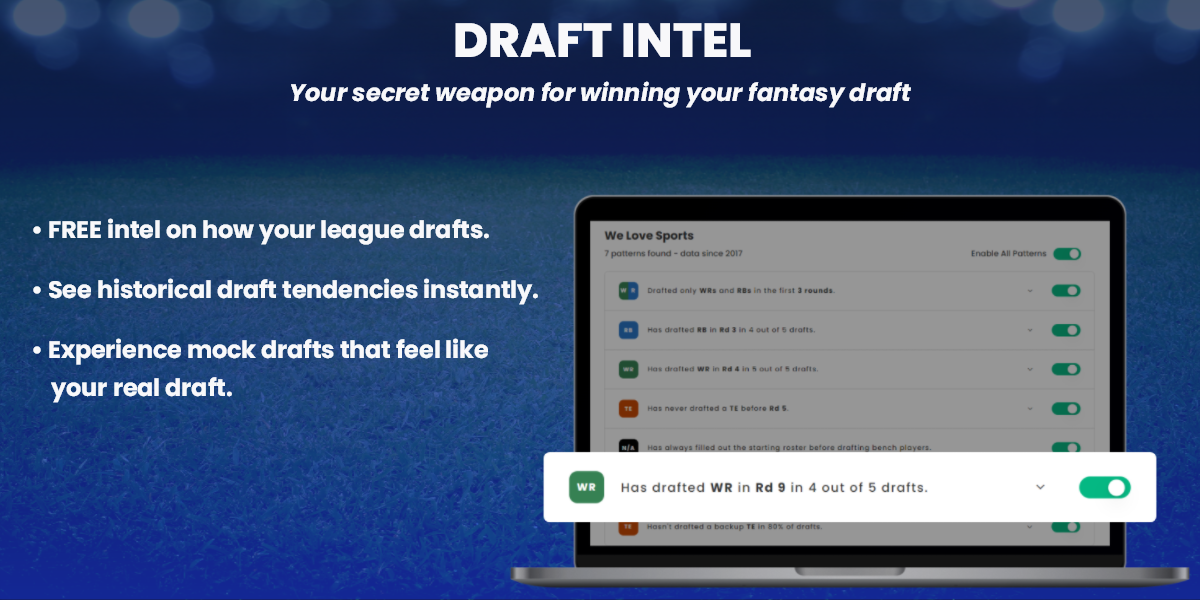 Draft Intel is a tool designed to give you insights into how your leaguemates draft. When you sync a qualifying league with FantasyPros, Draft Intel will analyze up to five years' worth of draft data to discover patterns and tendencies in how your leaguemates prioritize positions, what positions they draft by round, and more.
Some examples of the patterns that Draft Intel will find include:
96% of their picks in the first

5 rounds

were

WRs

and

RBs

.

Has never drafted a

TE

before

Rd 6

.

Has drafted

WR

in

Rd 3

in 4 out of 5 drafts.

Hasn't drafted a backup TE in 60% of drafts.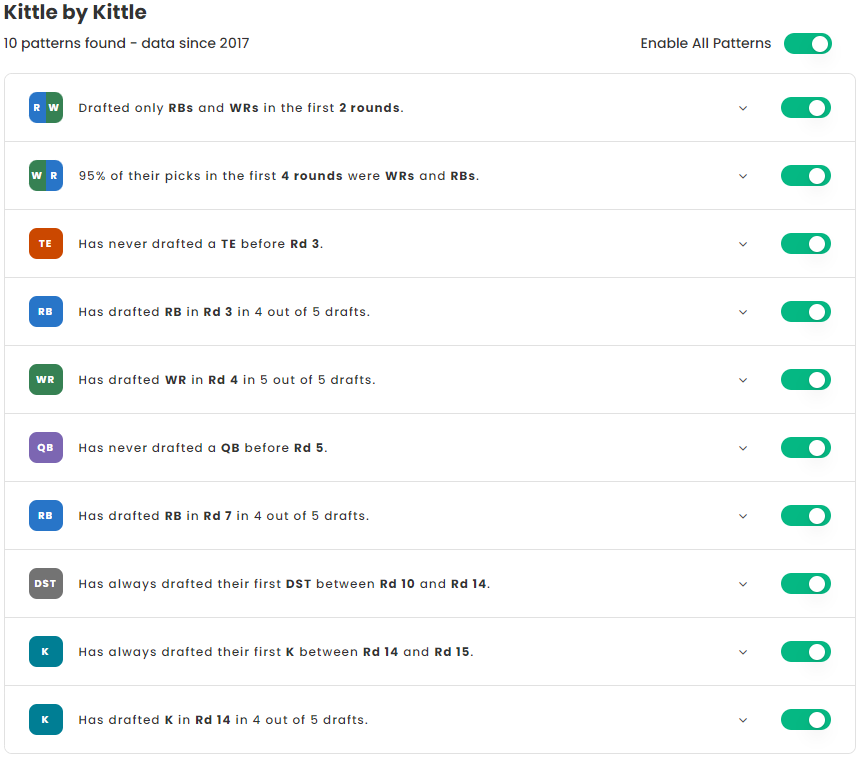 Draft Intel in the Mock Draft Simulator
The patterns discovered in Draft Intel can also be used in the Mock Draft Simulator. On the Draft Intel page, toggle any (or all) patterns you would like the team bots to use in a mock draft. Customize each team to test out drafting with different strategies, and drafting against different strategies.
The Mock Draft Simulator has always been the most accurate mock drafting tool available. Now, with Draft Intel, your mock drafts are tailored directly to your league. After deciding which patterns you want to use, Draft Intel will automatically apply those behaviors to the Mock Draft Simulator. From there, you can begin experiencing mock drafts that feel like your real draft!