In July 2020, we added the ability to customize mock drafts for your synced league(s) in Draft Wizard®. This feature allows you to account for tendencies you've seen your league mates utilize over the years and make it work to your advantage. This results in more accurate mock drafts so that you are better prepared on draft day.
In order to use this feature, view your league in Draft Wizard®. Once you are on the league page, navigate over to the Mock Drafts tab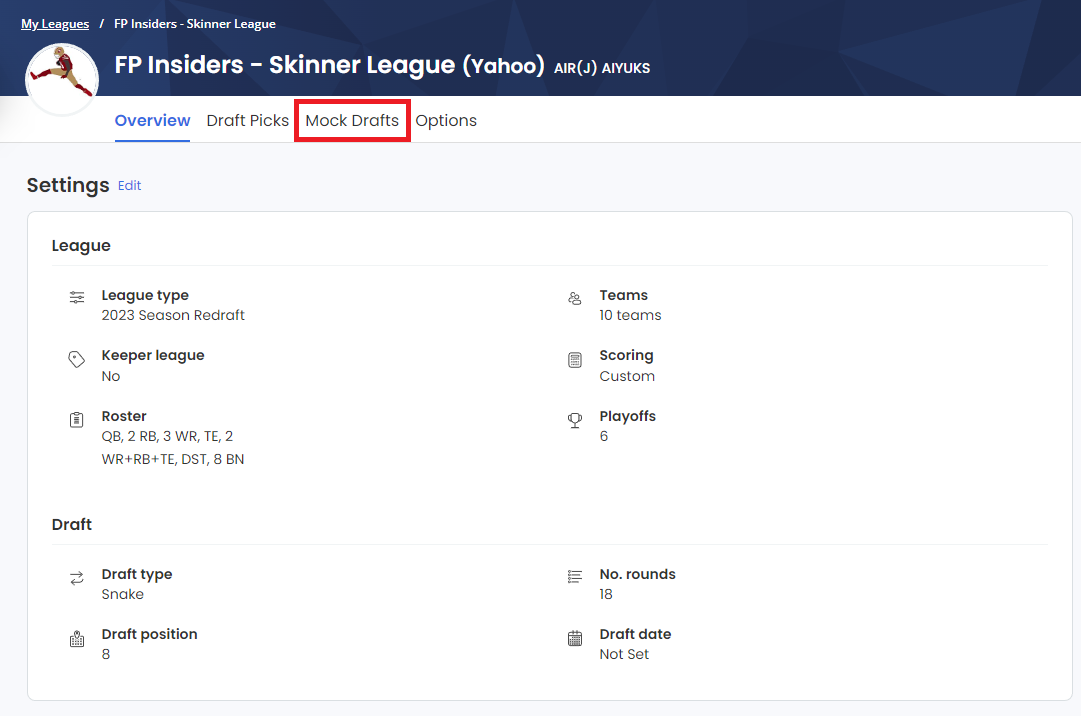 This will open the Mock Draft Customizations page as seen below.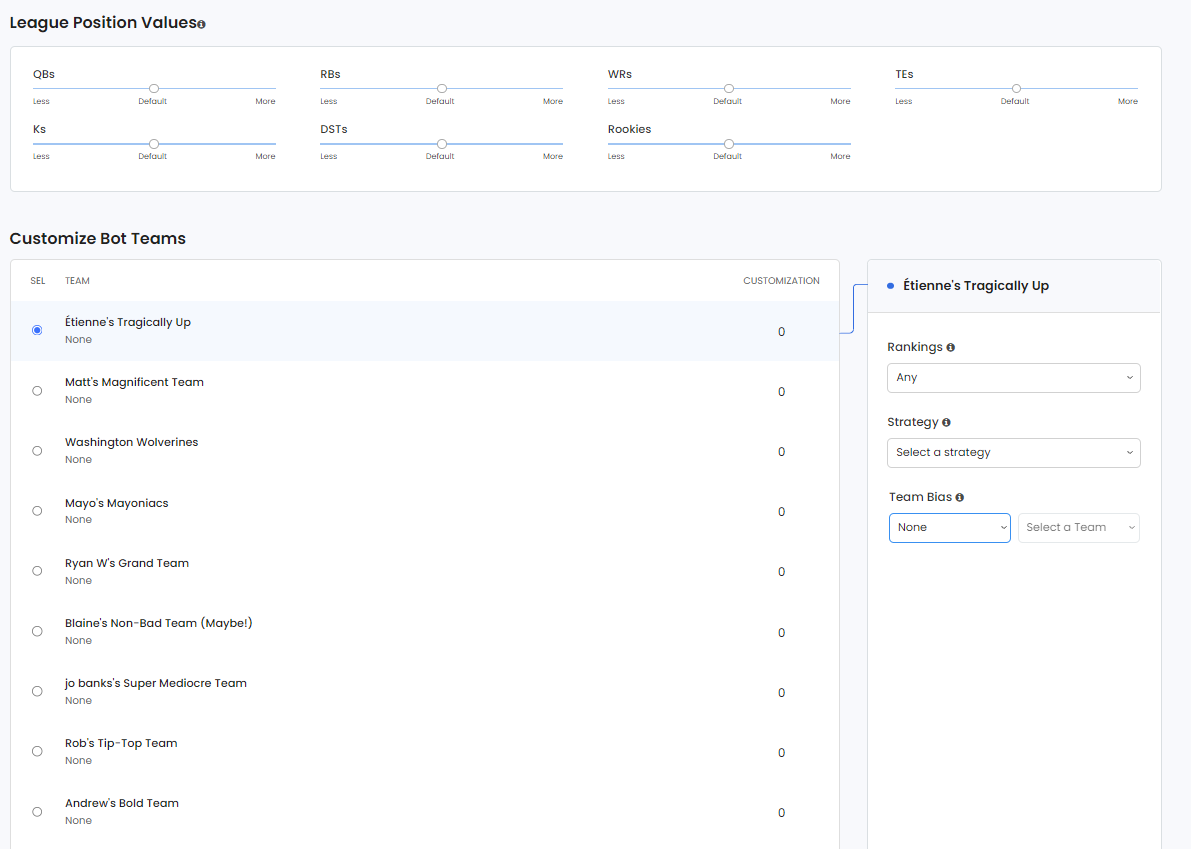 Here you can customize positional values on a league-wide level. If for instance, you know everyone in your league overvalues QBs, you can tell the Draft Wizard® "bots" to draft this way for your league.
You can also make customizations on a team-by-team basis. If you know your buddy Scott is a huge Chicago fan and he overdrafts their players every year, now you can account for that in your mock drafts.
Available team-specific customizations include:
Rankings

FantasyPros ECR
Pre-Draft Rankings (Yahoo, ESPN, or NFL.com)
ADP (Composite, Fantrax, etc.)
Custom cheat sheets made with our Cheat Sheet Creator
Draft Strategies

Zero RB
Zero WR
Late Round QB
Streaming DST
and more!
Team Bias

Loves a specific team
Hates a specific team
and more!