The Draft Wizard® Draft Assistant works with both live Yahoo drafts and mock drafts. In order for the Draft Assistant w/ Sync to work with your live real or mock draft, you must:
1. Install the Google Chrome web browser.
2. Allow third-party cookies in Chrome: Go to chrome://settings/cookies in your Chrome address bar, then make sure General settings are set to "Allow all cookies" or "Block third-party cookies in Incognito".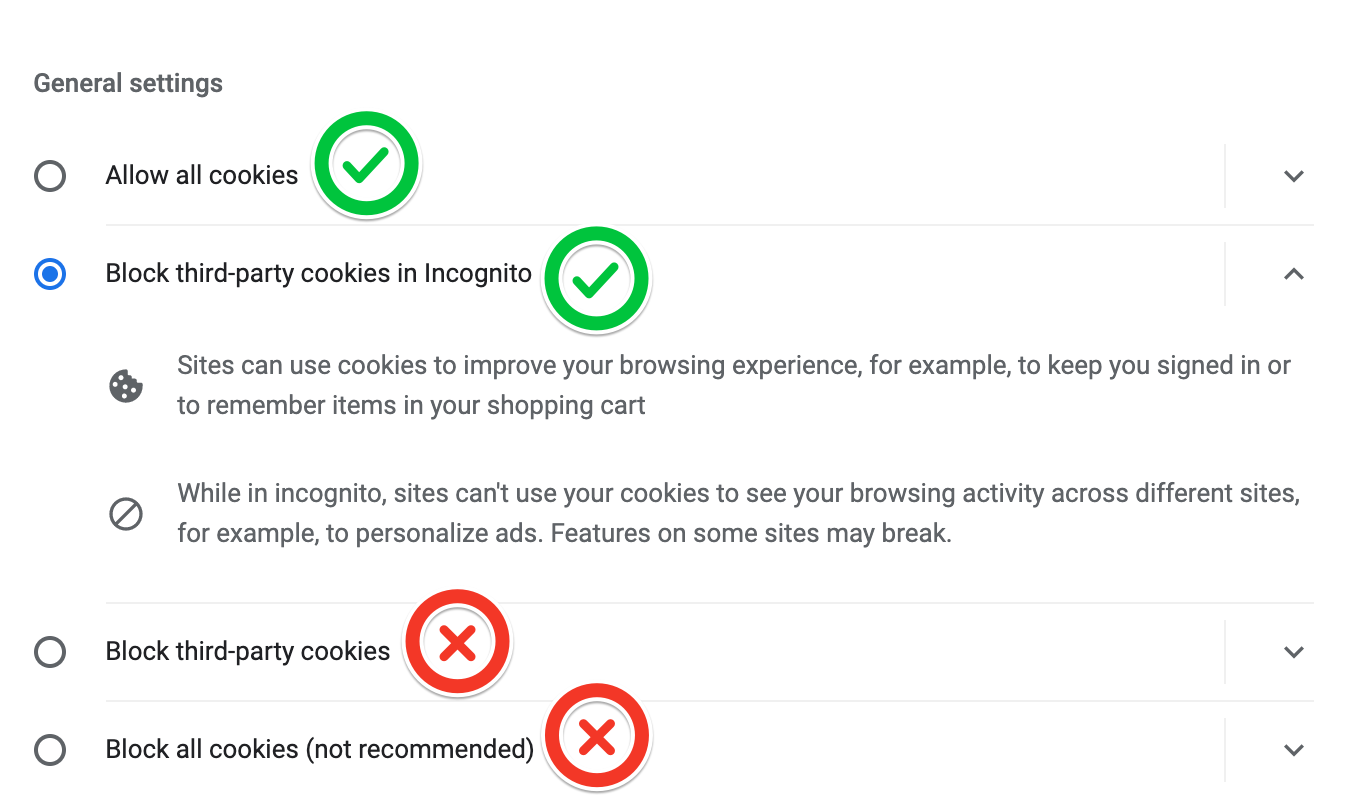 3. Install and activate the FantasyPros Chrome Extension. After installation, you should see the FantasyPros browser extension active in Chrome to the right of the address bar.
4. Access your Yahoo draft using Chrome.
5. Have the FantasyPros Chrome Extension active during your draft.
Additional step-by-step instructions for live & mock drafts are listed below.
For Live Drafts
Import your team into Draft Wizard

®

.

Open your team page at Yahoo in Chrome.

Launch your draft room.
In a separate Chrome tab, navigate to the Draft Assistant.

Select your league and click the "Launch Assistant" button.
Note that Yahoo does not make the draft order available to us until approximately 30 minutes before your draft starts.
For Mock Drafts
Open the Yahoo

Mock Draft Assistant in Chrome

.

Enter your Yahoo mock draft room URL. Note that this NOT the waiting room, but the address of the Yahoo mock draft room itself once the mock draft starts.
Click the "Launch My Assistant" button from the Mock Draft Assistant to begin syncing your mock draft.
Watch this brief video: