Yes, we do support the use of custom projections in our Lineup Optimizer. Simply click on Custom Projections from the Advanced Options, then turn on Use Custom Projections. Next, you can upload or drag and drop your CSV file into the Lineup Optimizer. These steps are outlined in the screenshot below.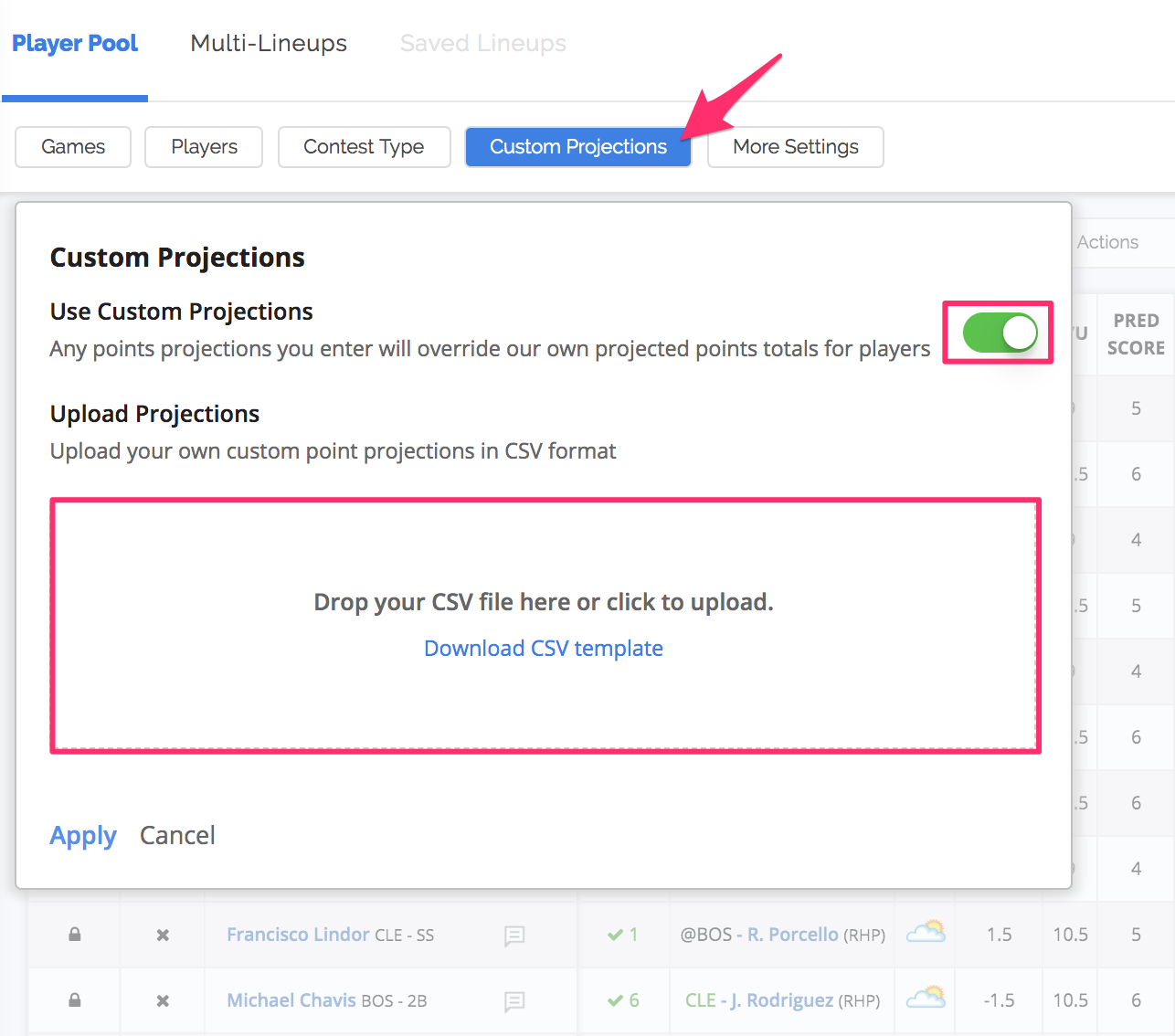 Tip: You'll need to download our custom projections CSV template prior to going through the process outlined above.
You can also manually enter custom projections directly into the Custom Projection fields in the Player Pool.