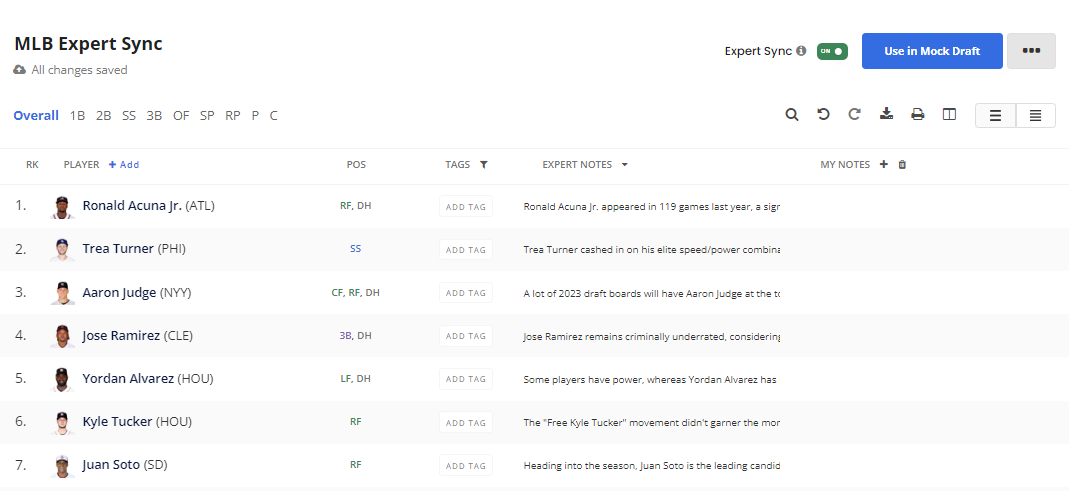 As of February 2021, our Cheat Sheet Creator includes our Expert Sync feature. When Expert Sync is turned on, the cheat sheet will automatically update when the expert consensus changes. This will keep your cheat sheet up-to-date so you are guaranteed to have "fresh" rankings on draft day no matter when the cheat sheet was actually created.
To enable Expert Sync, simply create a new cheat sheet based on Expert Consensus Rankings or Custom ECR, then toggle it on before clicking the "Create Cheat Sheet" button.

Since the cheat sheets in your account stay in sync between the web and our mobile apps, they'll stay in sync when mock drafting on mobile as well. Expert Sync can currently only be enabled when creating a cheat sheet on the web.
Please note that you won't be able to manually adjust the rankings while using this feature. If you do manually adjust the rankings, this will disable the Expert Sync feature.