Punting a category means that a fantasy manager intentionally chooses to not focus on a specific category during their draft. The reasoning behind this is you can strengthen your team in the categories that you are not punting. You can invest fewer resources in one or more categories and allocate those resources to dominate the other categories. We then use projections to adjust the values of players based on your league settings and punted categories.
When you are dominant in a handful of categories, it will give you a very high probability you will win those categories against any opponent and win most of your head-to-head matchups. The Punt Categories feature can be accessed in the Draft Simulator settings by clicking the More Settings button: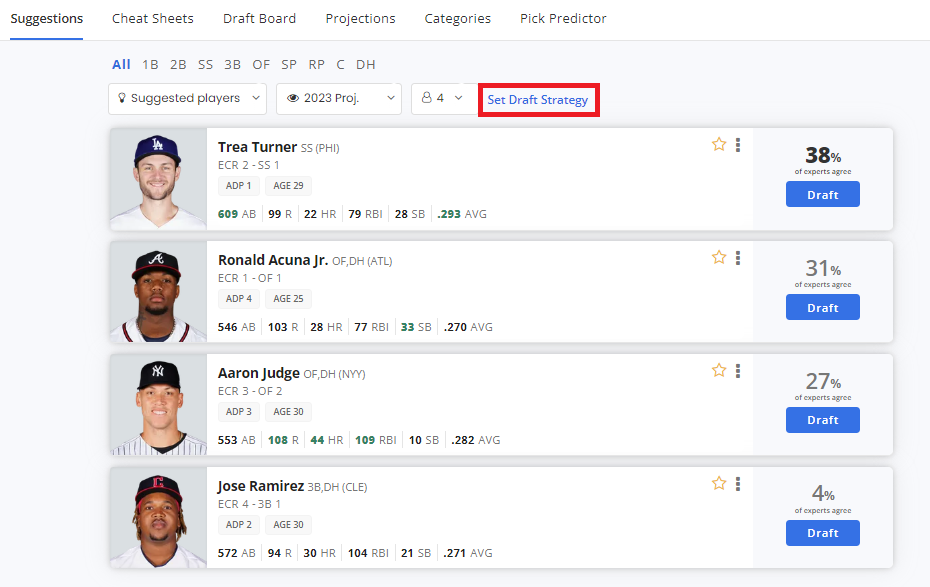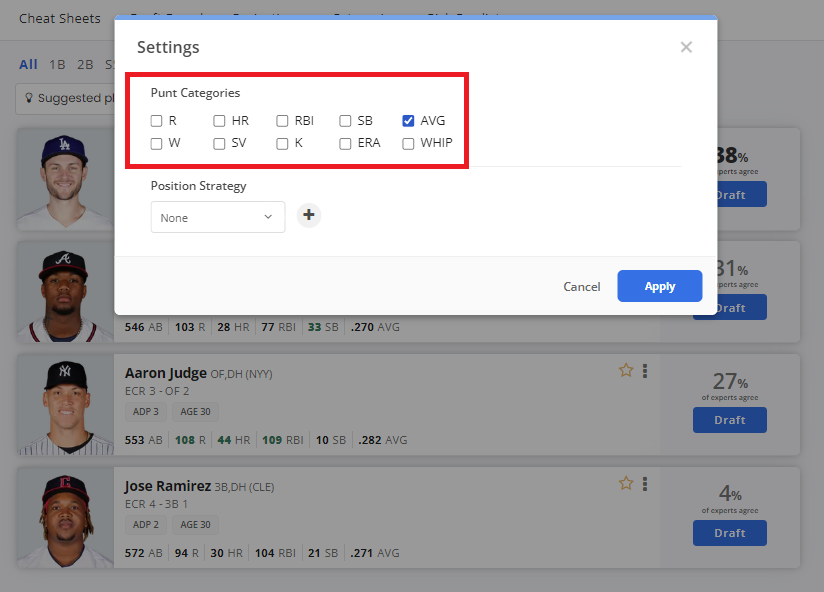 In your Draft Simulator settings, choose one or more categories to punt, and our rankings and recommendations will adjust to account for your punted categories.