No, Draft Wizard® was designed solely to help you gain an edge over your leaguemates during a draft. However, Draft Wizard® does have a "broadcast" feature that allows you to display just the Draft Board in a separate tab for everyone to see during your fantasy draft.

Once you click the "Open in new tab" link, the Draft Board will look like the screenshot below in the new tab.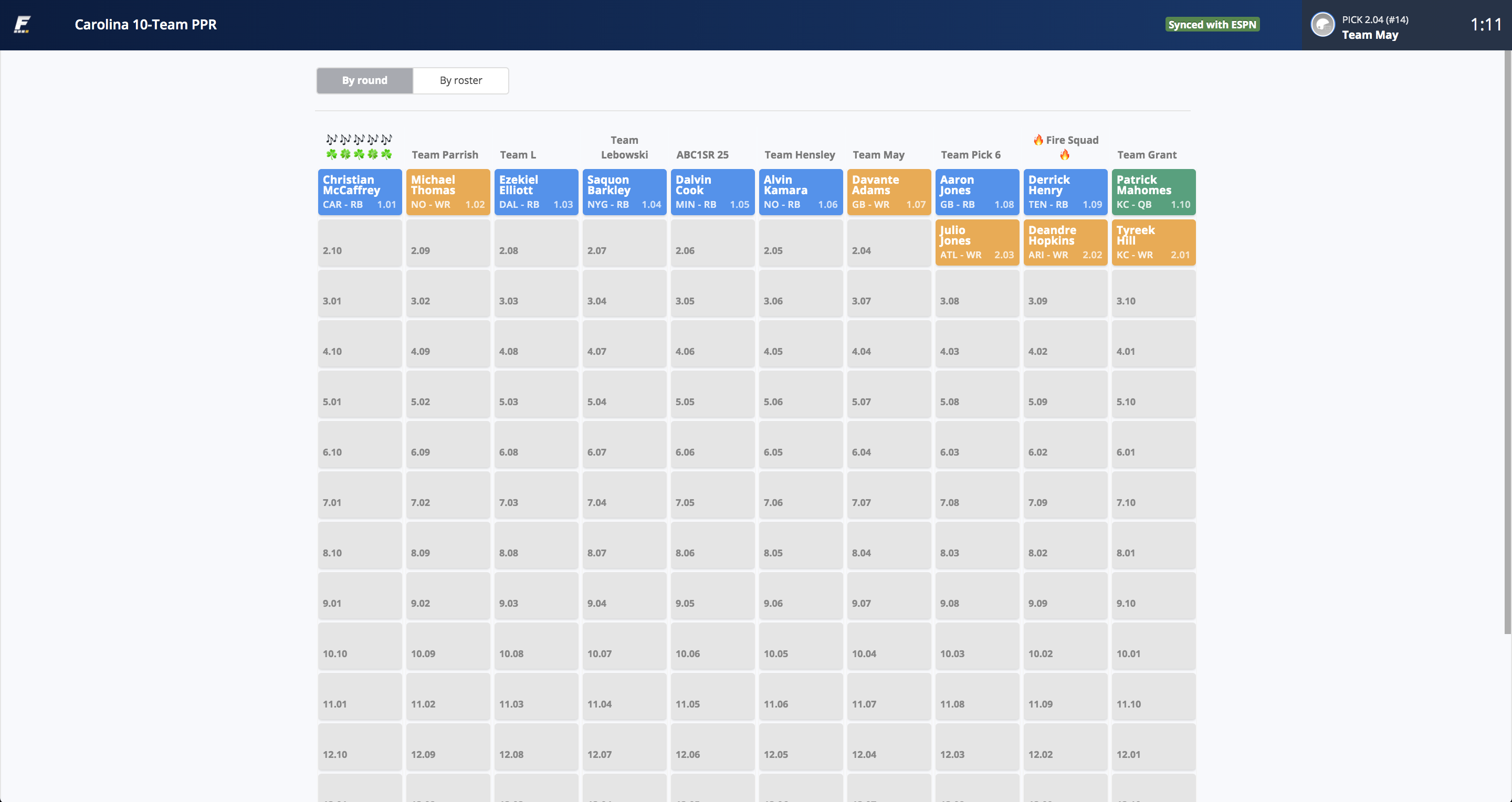 You can also use the Manual Draft Assistant to help you during an offline draft by tracking players and receiving suggested players.