You can add keeper costs by going to My Leagues and then clicking Edit under Keepers.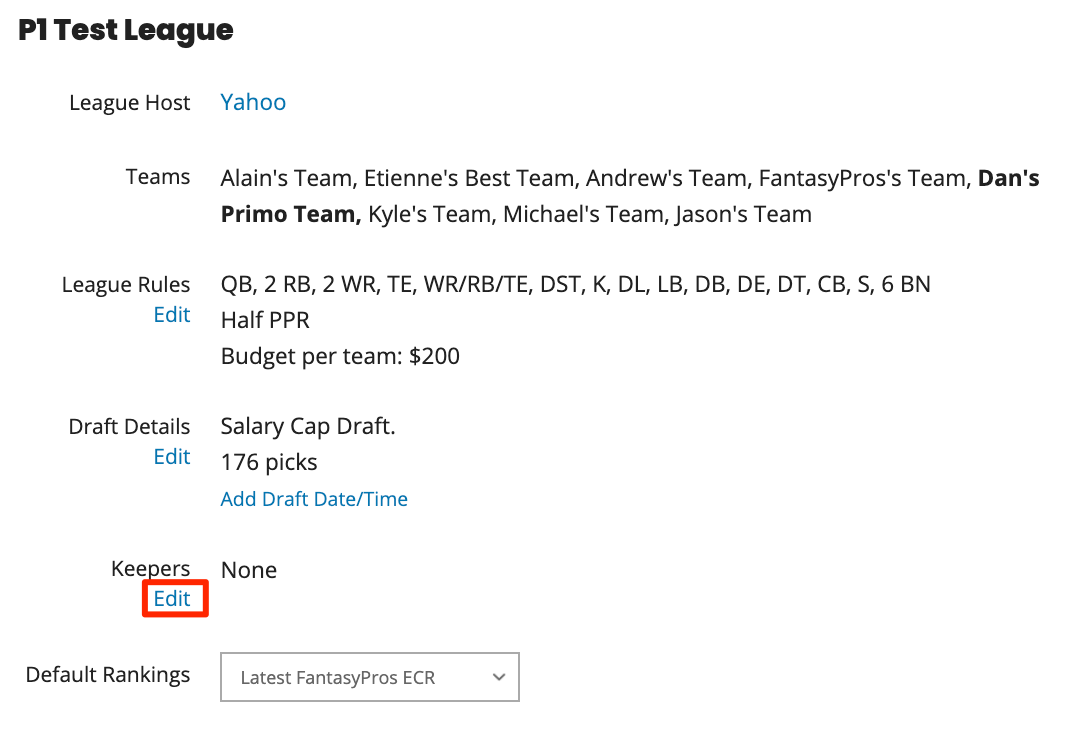 Next, click the dropdown arrow next to "Assign a pick" and select the draft pick assigned for each keeper.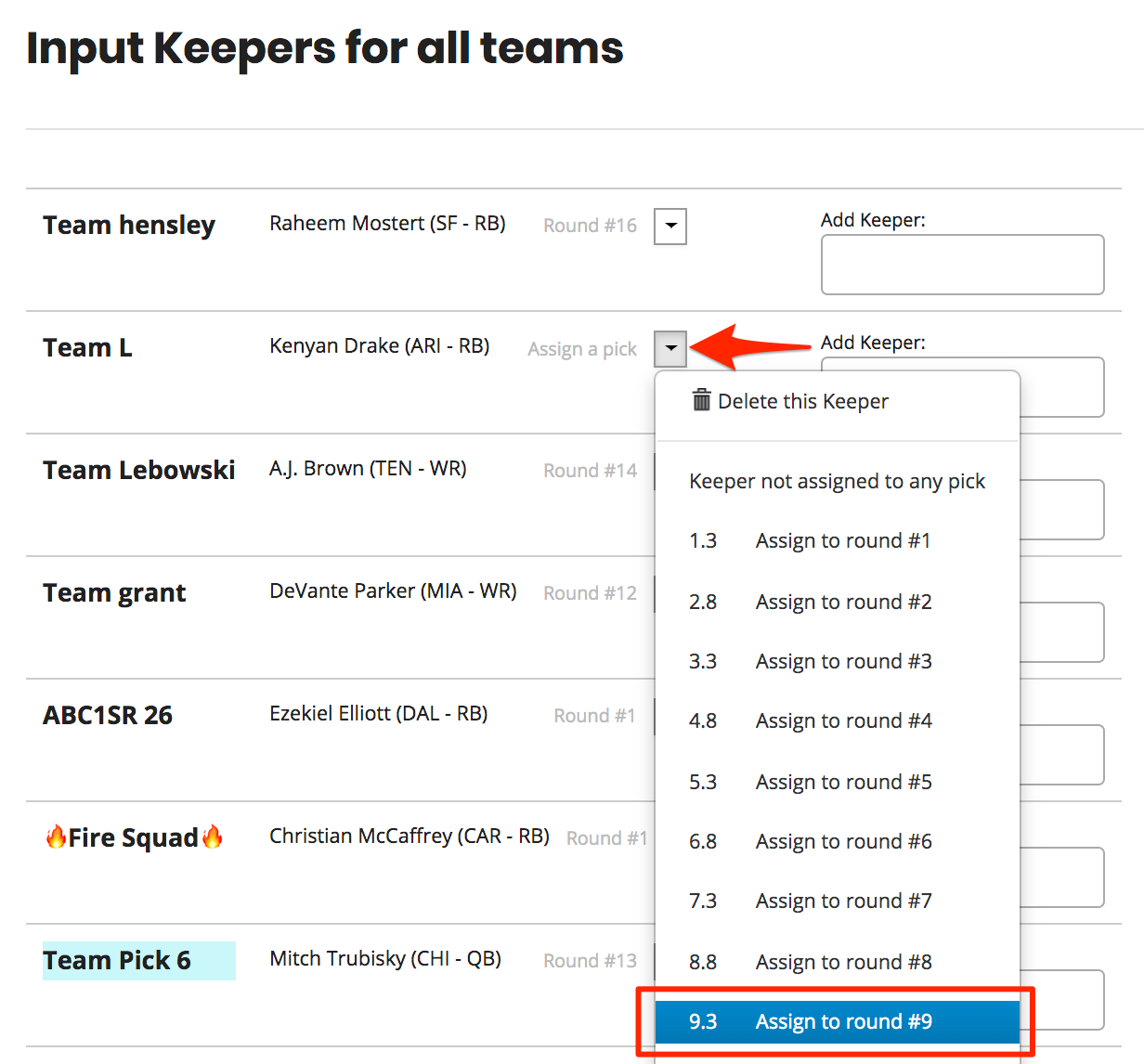 For salary cap leagues, there will be a text box next to each keeper to input keeper salary costs.