You can easily change your league's draft order settings from the league settings screen. From the Draft Wizard® "My Leagues" screen, click the blue "View" link next to the league you wish to change.
Next, click "Edit" next to "Settings" as shown below (highlighted in red).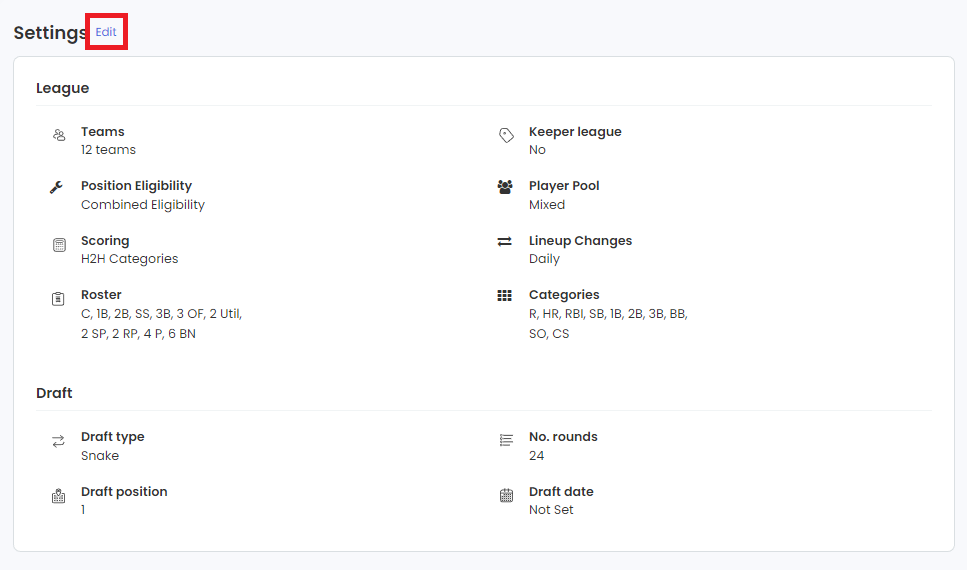 You'll then be able to manually update your league's draft order by clicking "Draft Order" below "Settings".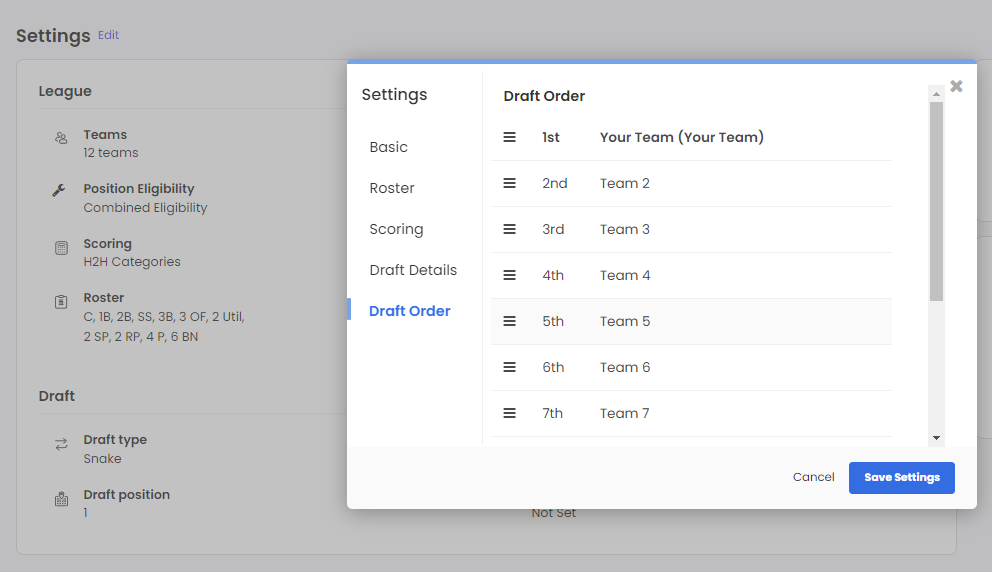 Additionally, you can swap individual picks by navigating to the Draft Picks tab (highlighted in red below), clicking the pick you'd like to swap, and "Trading Picks" to the team that will make the selection for that pick.

**Re-syncing your league will overwrite any changes made**
To avoid syncing over your saved changes, we recommend Duplicating your league before trading any picks.

Please note that you will not be able to edit your league's draft order if you have opened the Draft Assistant. However, the option to edit the draft order will return once your Draft Assistant has been deleted.