Yes, it is possible to import rankings into the Cheat Sheet Creator from a different source. To accomplish this, please select and copy the rankings you want to import into our tool.
Next, go to our Cheat Sheet Creator and click on the Create Cheat Sheet button. Name your cheat sheet and select your synced league or select the league type and scoring system. Now you are ready to change the cheat sheet type to Your Rankings.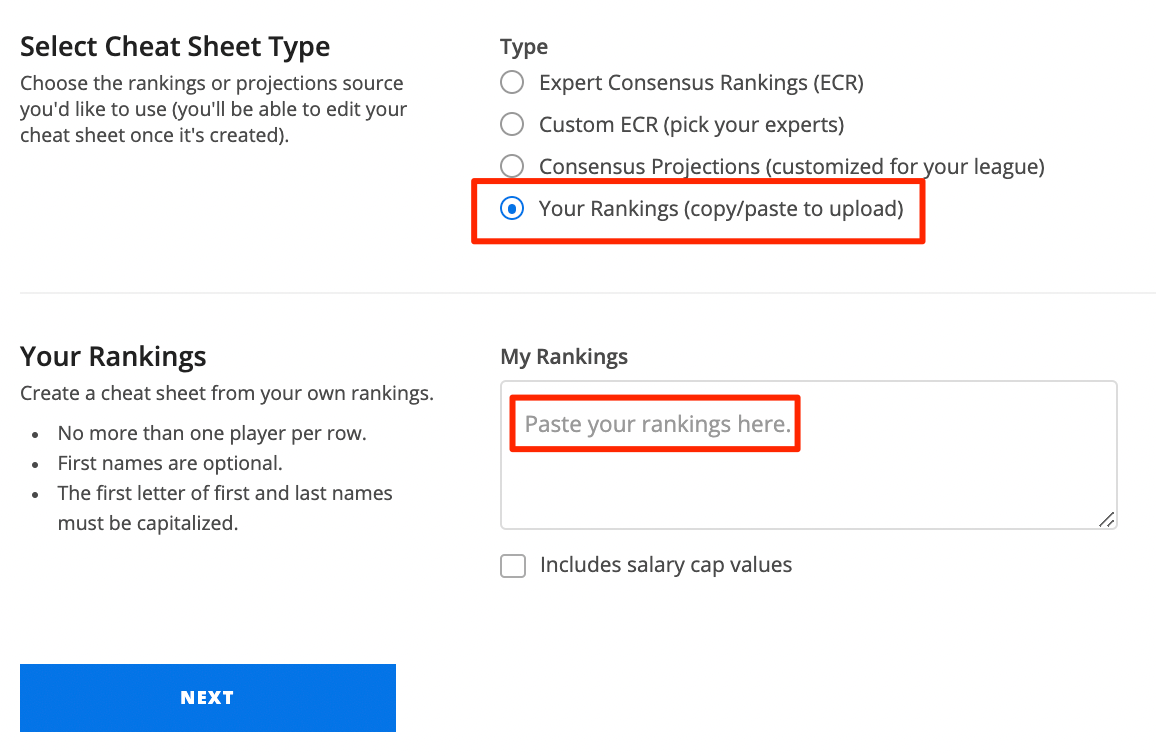 Paste your rankings into the large text box and click on the Next button once you are finished.
Note: Be sure to check the box for salary cap values if you'd like those added to your cheat sheet.