Tags are a convenient way to highlight players on your cheat sheet for a variety of reasons. Whether they're your super-secret sleepers, studs you just can't live without, or potential busts you want to avoid, we make it easy to keep track of these players.
To tag someone, simply click the Add Tag button next to the player's name in the Cheat Sheet Creator. You'll have the option to tag a player as a Target (green highlight), Sleeper (blue highlight), or someone to Avoid (red highlight).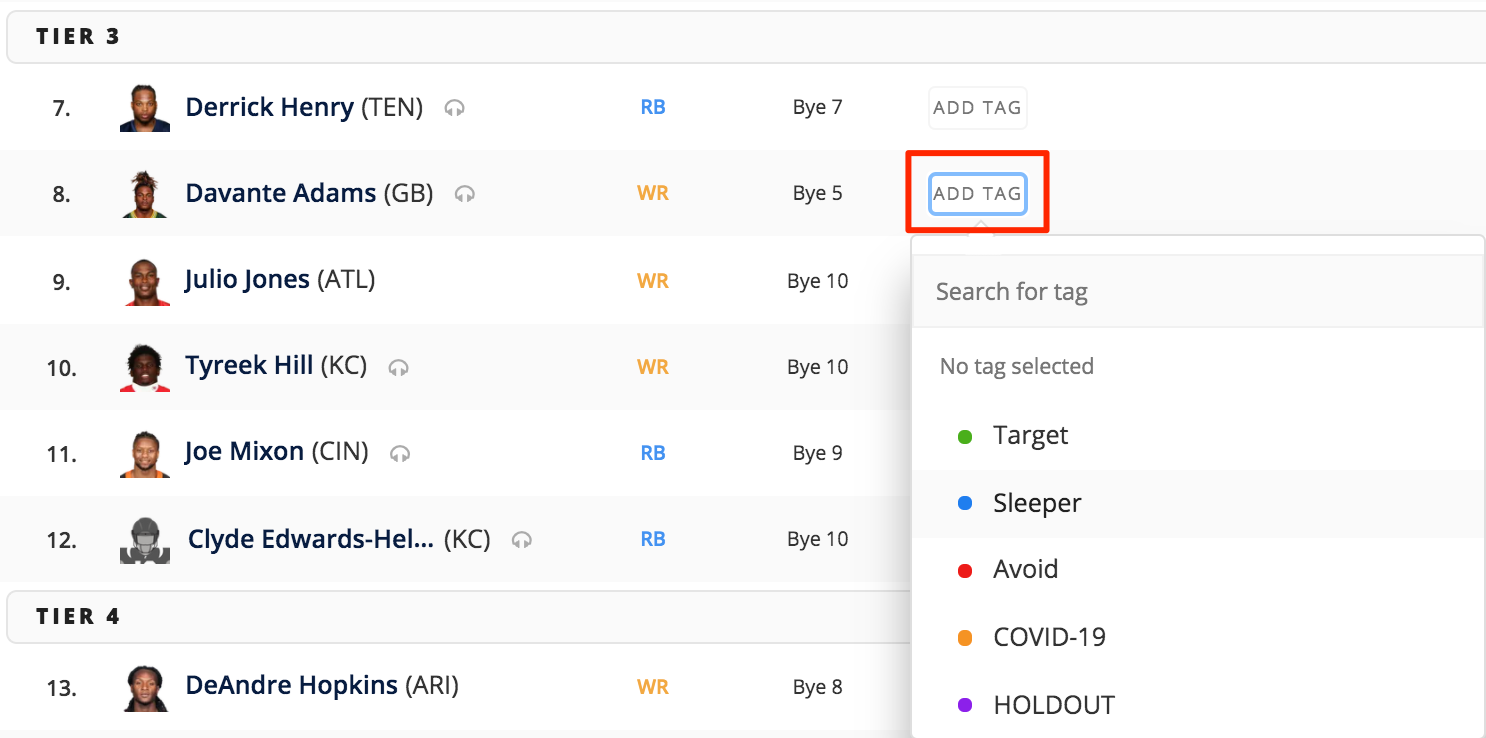 You can also create an unlimited number of custom tags for players with unique names and tag colors. Additionally, editing a tag updates that tag across all players. You can easily remove any tag you designate by clicking on it again and clicking the X.
To create a new custom tag, type the desired tag name into the "Search for tag" section, and click Create New Tag.

You can edit the highlight color, rename the tag or delete the tag by clicking on the ellipsis next to the tag name.

Player tags span all of your cheat sheets, so you only need to tag a player once for that to be reflected everywhere else.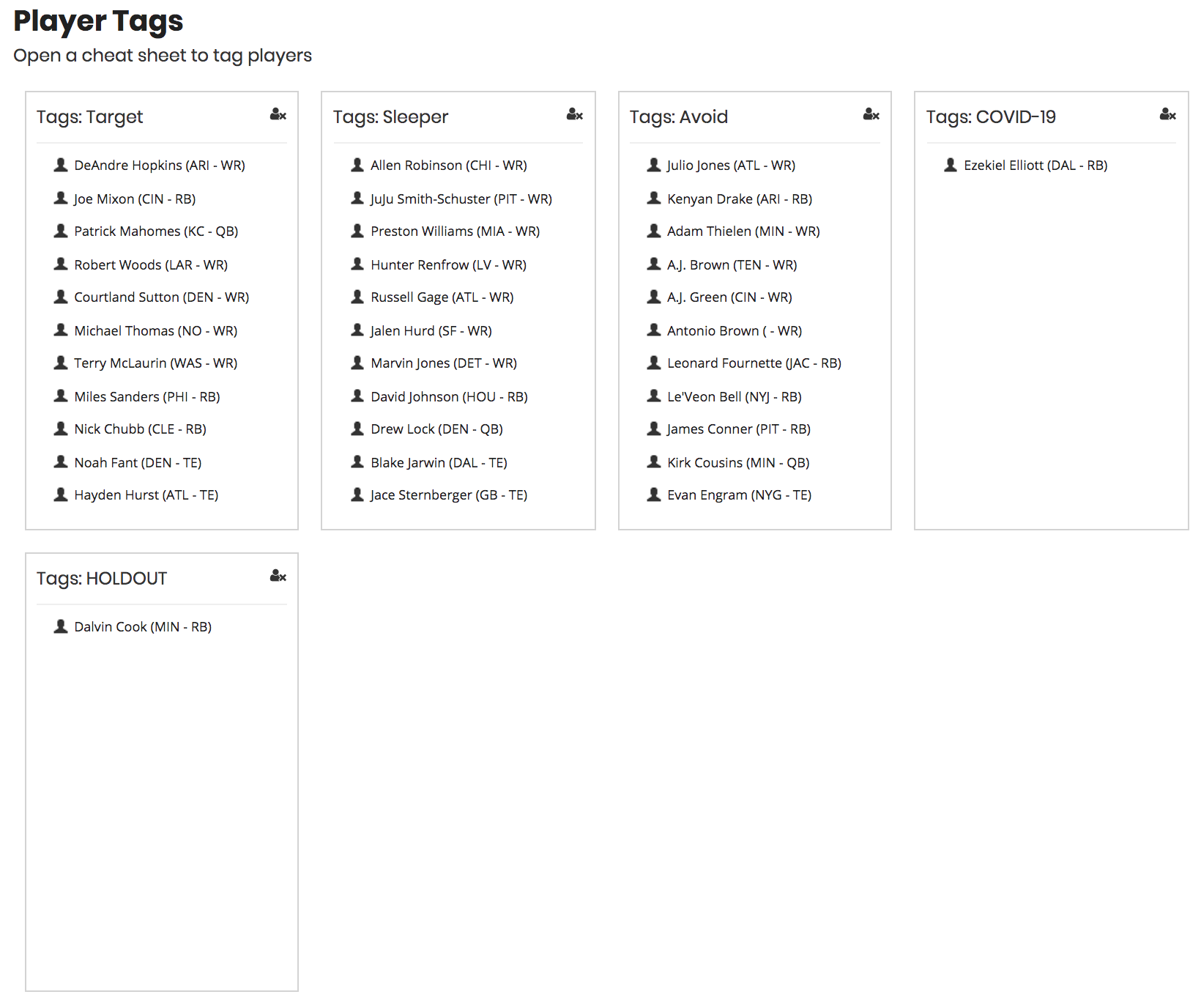 Then, when using the Draft Simulator or Draft Assistant, your tags will appear in the player suggestion queue, the cheat sheets tab, and the Pick Predictor.
Note: Player tags are available to premium users with a PRO-level subscription or higher.