If you purchased your subscription via one of our apps, please see how to: cancel your iOS subscription or cancel your Android subscription.
If you purchased your premium subscription via the FantasyPros.com website:
1. Log in to your FantasyPros account (if you aren't logged in already): https://secure.fantasypros.com/accounts/login/
2. Visit your My Account page: https://secure.fantasypros.com/accounts/profile/
3. Click on the "Manage My Subscription" button. If you do not see this button, you either:
A) do not have an active subscription on this account
-OR-
B) subscribed via our iOS or Android apps. As mentioned earlier, there are separate methods to cancel subscriptions that originated from our iOS or Android apps, and we have linked to those Help Center articles for your convenience.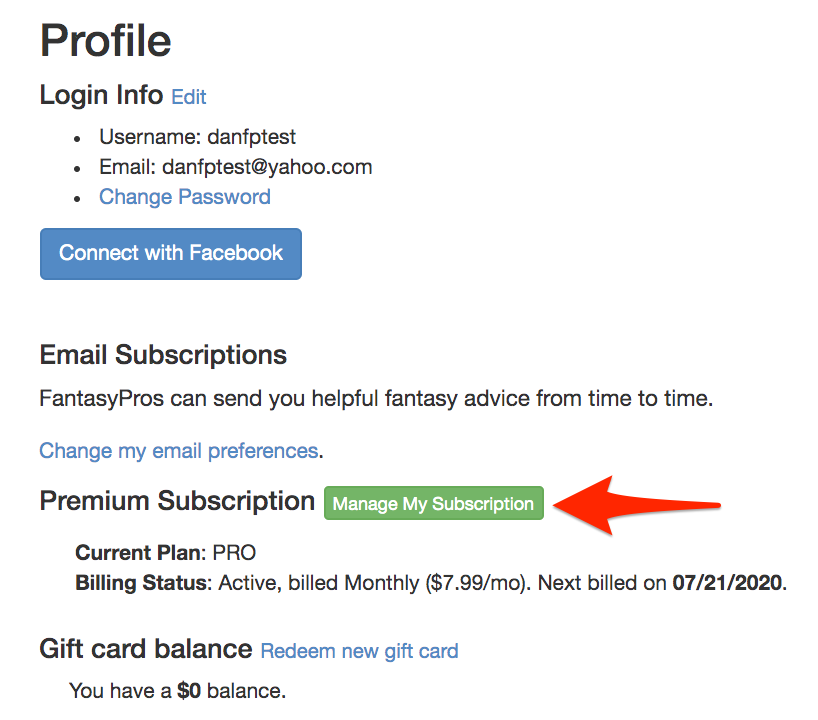 4. Click on "Cancel your subscription"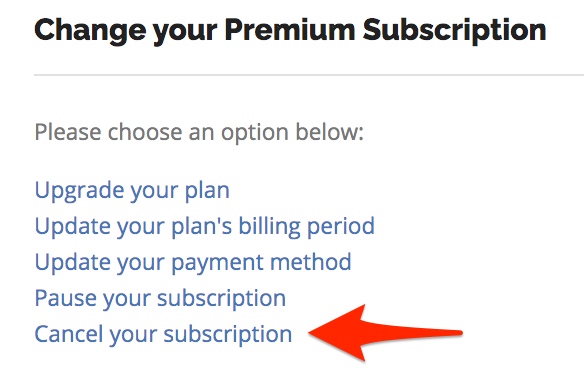 5. Click "No Thanks" on the "Pause Subscription Instead?" box to continue with the cancellation process
6. Click the circle that best represents your reason for your canceling. If none of the reasons fit, select "Other" and briefly state why you want to cancel.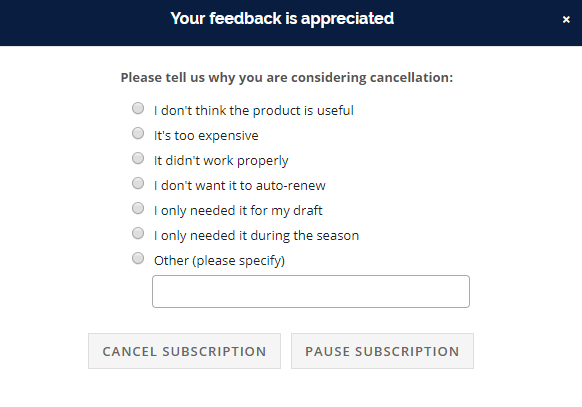 7. Click the "Cancel Subscription" button to finish the cancellation process.
If your cancellation is successful, you should see a pop-up similar to the one below on your screen: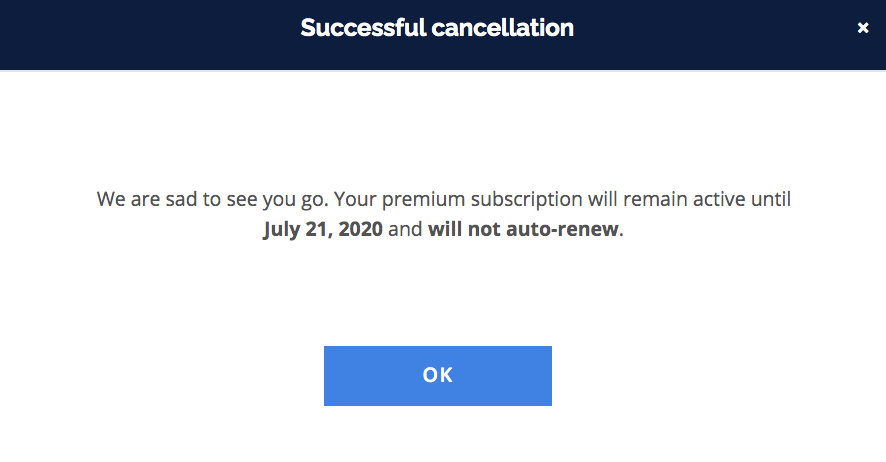 Please note that canceling your subscription does not grant you any refunds and only prevents your premium plan from renewing on the renewal date. You will retain premium access up until that renewal date.
Once the upcoming renewal date passes, your account will be reverted to a free account.
Keywords: subscription, plans, premium, cancel, cancellation, unsubscribe, close account, cancel membership