Support for leagues that aren't listed is available only via a manual league import into My Playbook.
When going through the league sync process, click "Other" when the league host options are presented.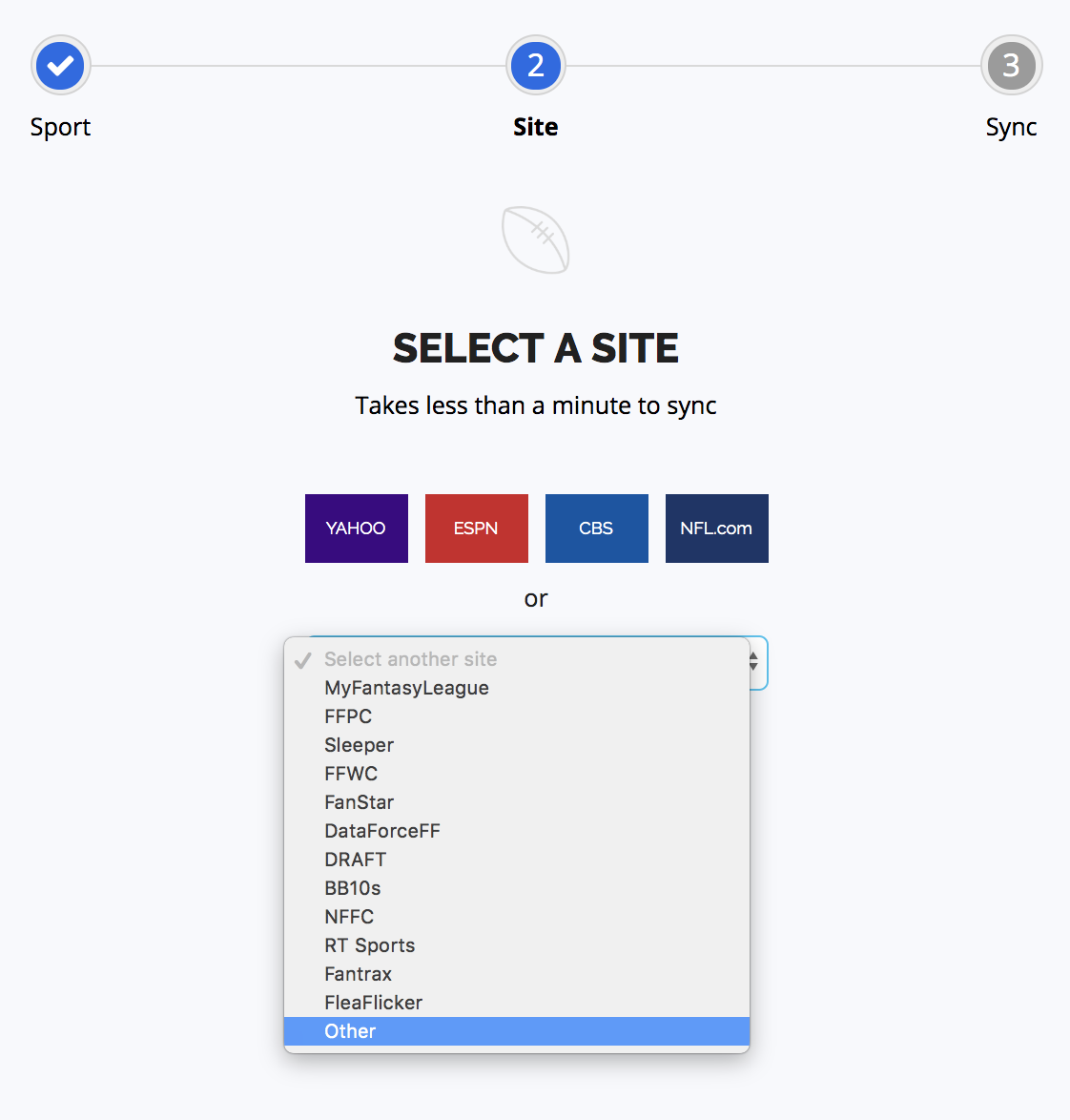 Next, choose "Other (Plain text)":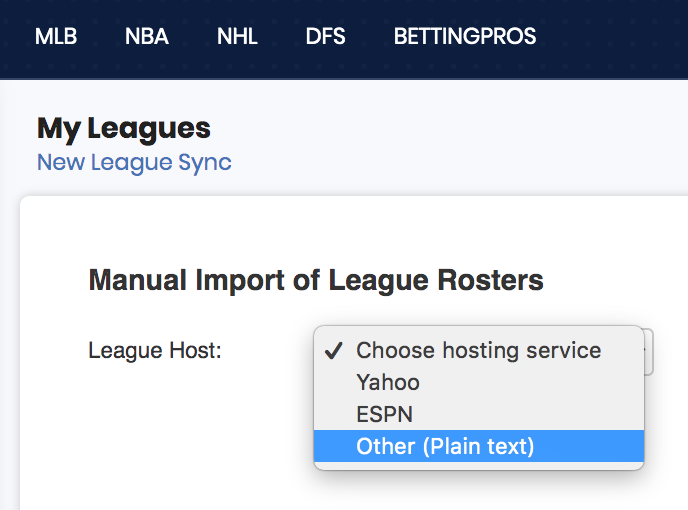 You'll be presented with a large text input box.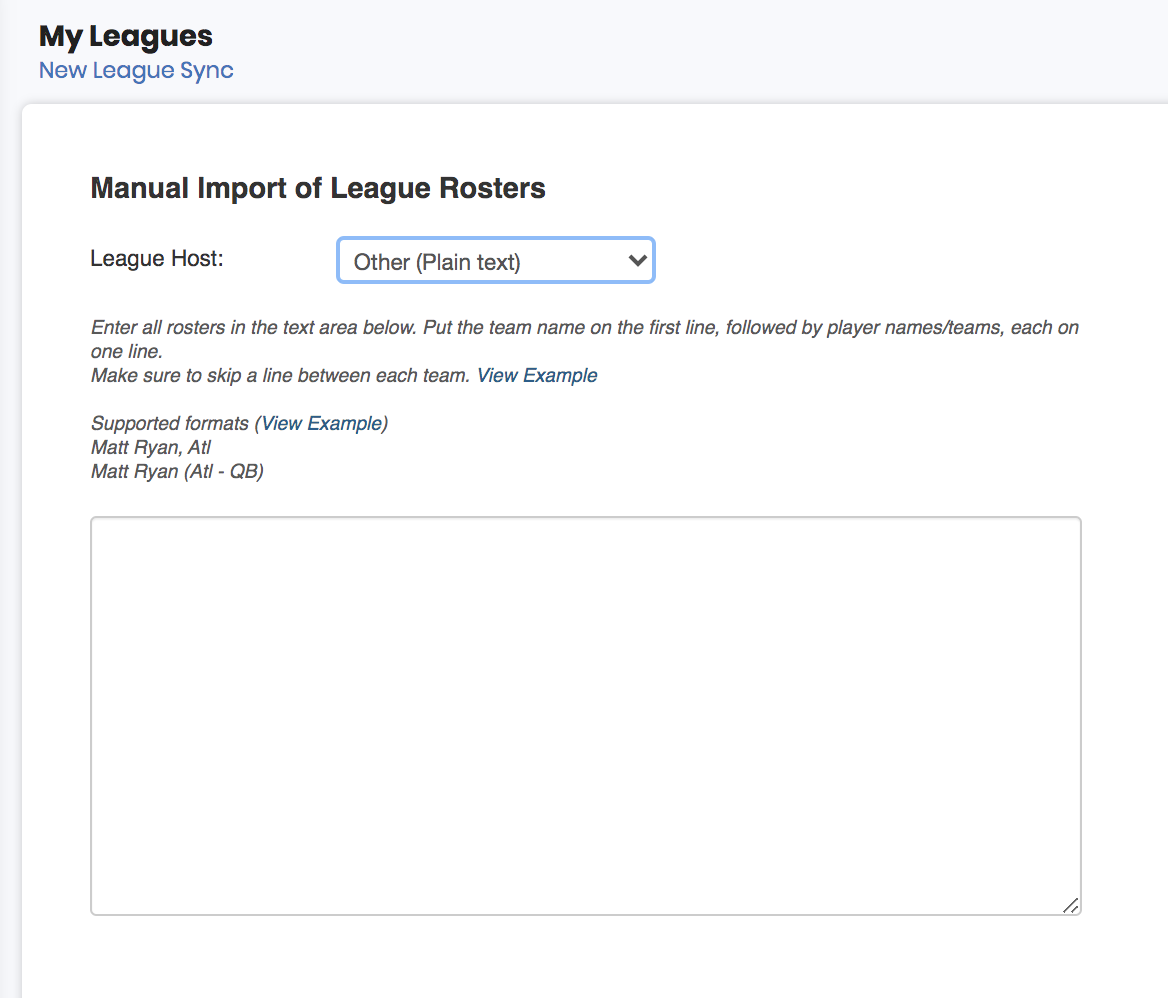 You must enter all your league rosters into that text box by putting the team name on the first line, followed by player names/teams each on one line. Please be sure to skip a line between each team.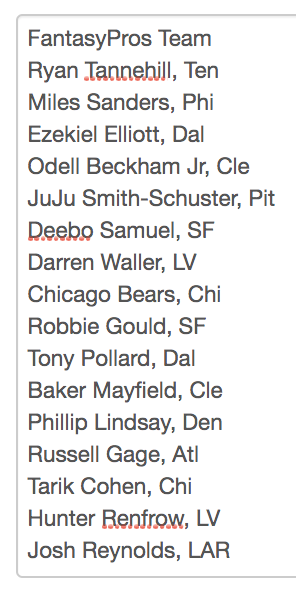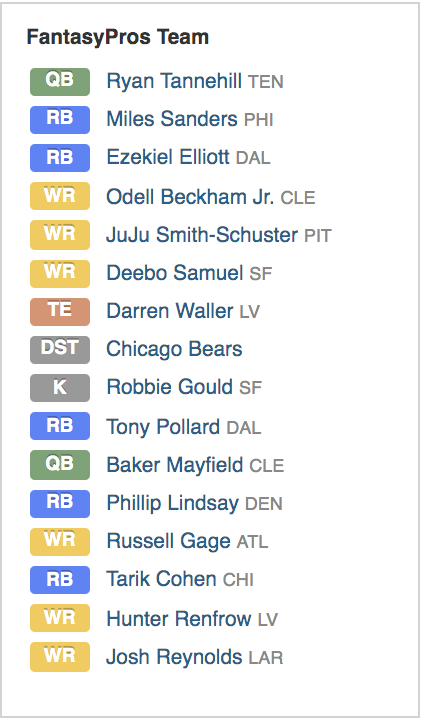 Please be sure to follow the suggested player text format and click on the "view Example" link so that you can see how to properly format the data you're inputting into the text box. Once you're done inputting the rosters, click on the blue "Import" button and the teams will appear in My Playbook.
Any time you need to update the advice from My Playbook, and roster information has changed, you must delete and reimport your league.