Tiers and tags are extremely useful ways to help you categorize players for use during your draft.
While editing a Cheat Sheet in our Cheat Sheet Creator you can apply tiers in-between player rows in order to separate groupings of players.
To apply a tier, create a Cheat Sheet and mouseover the player rows. You'll see an "Insert Tier" button populate that will let you insert a tier. You can easily drag-and-drop tiers as needed or delete one by clicking the X all the way to the right of the tier.

With tags, we offer default options that include "Target", "Sleeper", or "Avoid"; additionally, you can create an unlimited amount of custom tags with 15 different colors.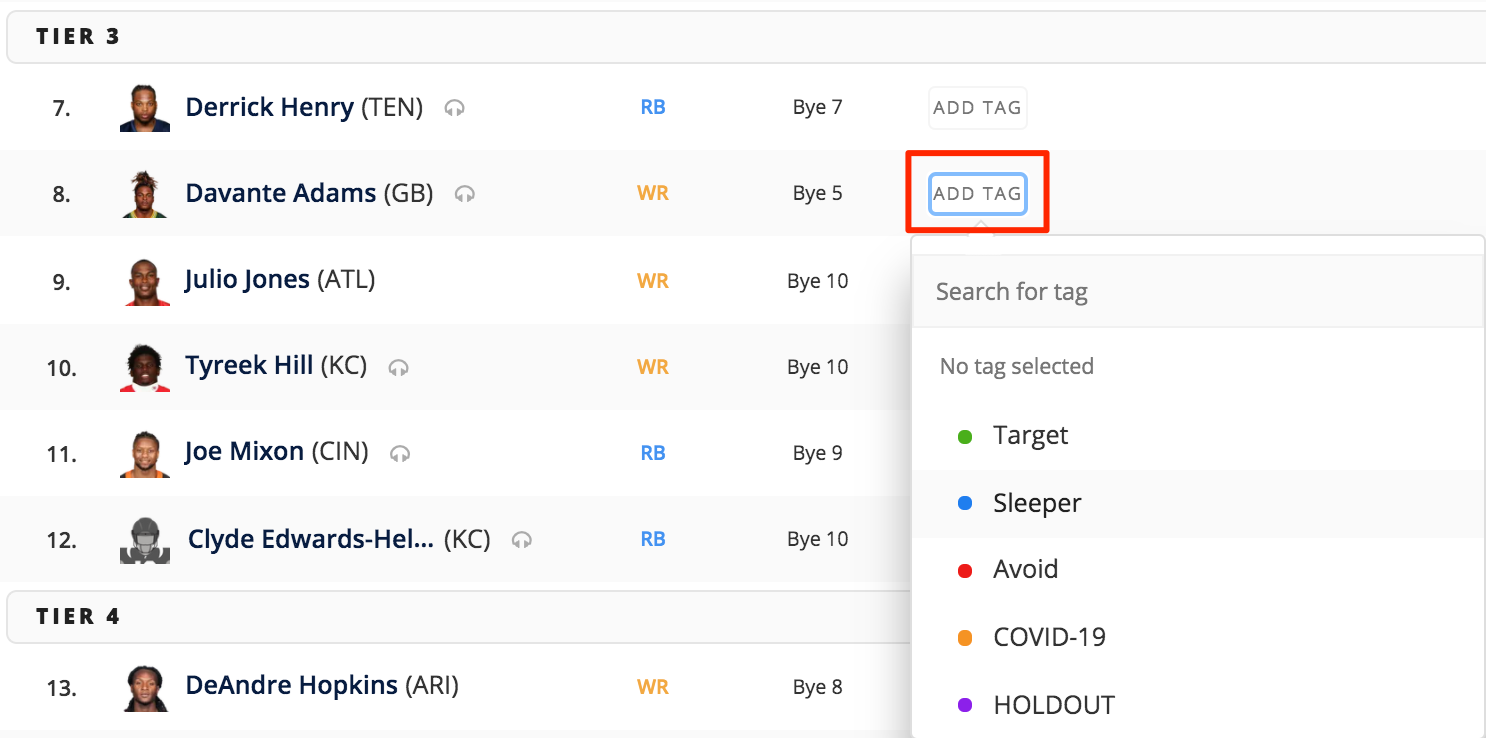 To create a new custom tag, type the desired tag name into the "Search for tag" section, and click Create New Tag.

You can edit the highlight color, rename the tag or delete the tag by clicking on the ellipsis next to the tag name.

Player tags span all of your Cheat Sheets, so you only need to edit a player's tag in one place to have it reflected everywhere. Learn more about Cheat Sheet tagging here.
Tiers and tags will appear in the Draft Simulator and Draft Assistant.
Tiers will appear in your rankings and will be summarized with alerts to let you know when you're running out of players within each tier. Tagged players will display with color-coded highlights so you can spot them easily. You can turn these highlights on or off during your draft through a simple checkbox.
This lets you quickly identify when players in a specific tier are running scarce or to easily identify players based on the tags you applied.