You can have two sets of notes in your cheat sheets: an expert set and your own set.
Expert Notes
You can import player notes from our expert database by clicking on the caret next to Expert Notes in the Cheat Sheet Creator. Then, select the expert whose notes you'd like to import and they will populate the expert notes column.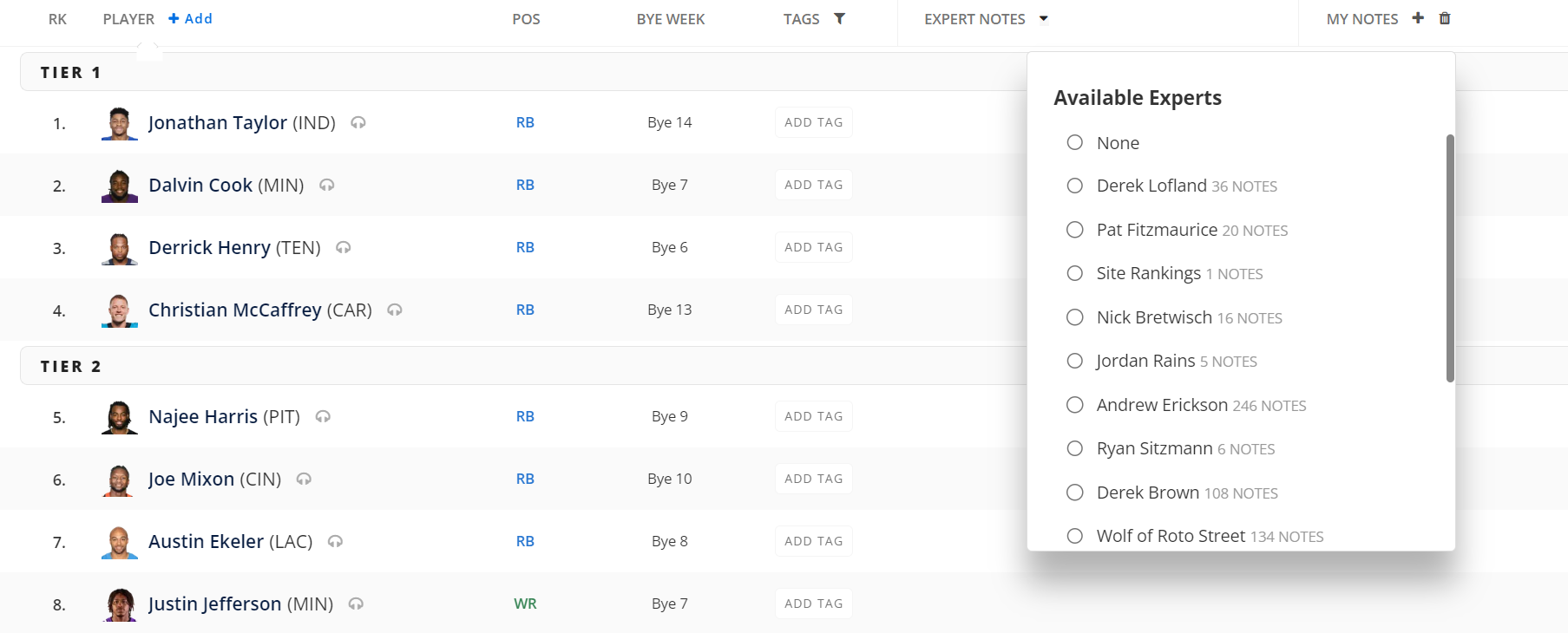 Your Notes
You can add your own notes by double-clicking the My Notes field in your cheat sheet editor.

All notes will be saved automatically.
Unique notes
Each one of your cheat sheets has its own set of notes, so you can have a set for your standard-scoring leagues, your PPR leagues, your 2QB leagues, etc.
However, to make it easier, you can import notes from another one of your cheat sheets so you don't have to duplicate your work. Once you have one or more cheat sheets created you can import from the Cheat Sheet Editor using the plus sign next to My Notes.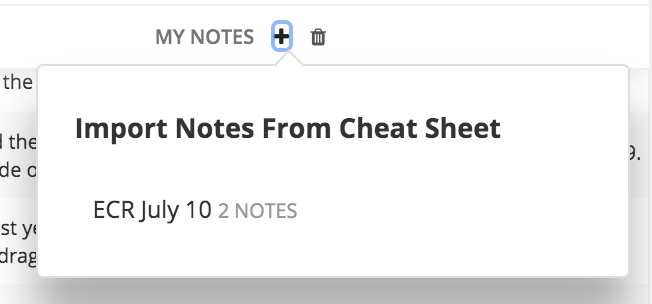 Where you'll use your notes
In Draft Wizard®, you'll be able to view your player or expert player notes during simulations and while using the Draft Assistant. You can either clicking on the note icon just to the right of a player or select a different View in the right dropdown box to Player Notes.
First, make sure you bring your cheat sheet with you into Draft Wizard® by selecting it in your dropdown in the draft settings screen: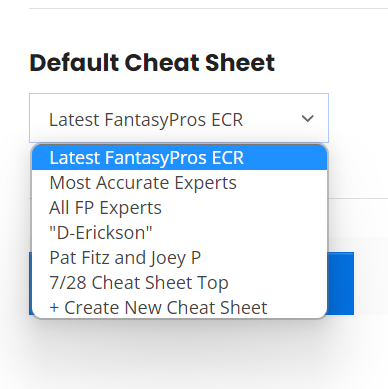 If you want to change cheat sheets during a draft, you can change it here: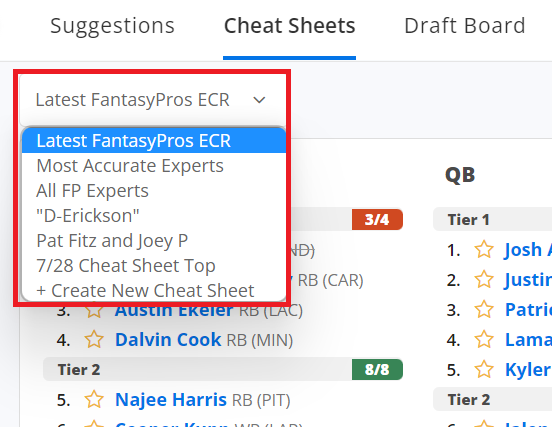 Select a different view to see different sets of notes: