If you're an MVP, HOF, or GOAT subscriber, you'll receive seamless support for keepers in all of the Draft Wizard®'s tools. As you go through the quick setup process for your league, there will be an option to indicate if you are playing in a keeper league. Simply select 'yes' and you will have the opportunity to enter keepers for every team along with the round each player is assigned to for standard leagues, or dollar costs if you're playing in a salary cap league.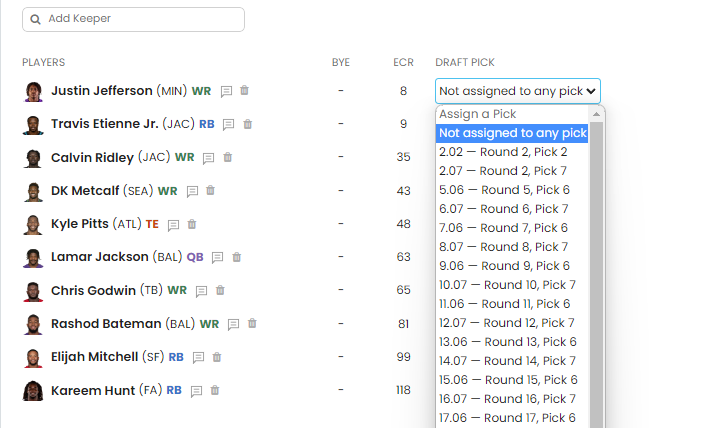 To change an already imported league to a Keeper League, first, select your league from your My Leagues page. From there, clicking the Edit link (highlighted in red below) will open a pop-up window allowing you to toggle Keeper League on.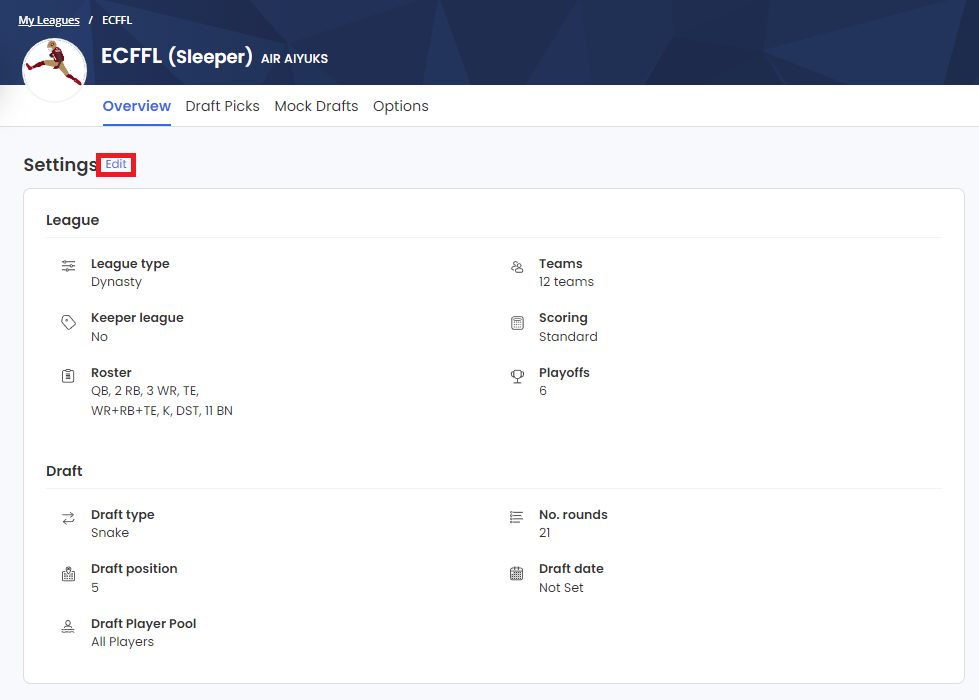 This information will be saved after you enter it the first time and can be edited from your My Leagues page by selecting your league, then clicking the Keepers tab (highlighted in red below). If you're playing in a Sleeper, CBS Sports, NFL.com, MyFantasyLeague, Fantrax, RTSports, or FFPC league, you'll also be able to import your league directly from this page by clicking Sync League, then selecting Sync Rosters and Submitting. So you shouldn't have to enter the Keepers manually unless you're in a Yahoo or ESPN league. However, for salary cap leagues, you will still need to manually enter keeper costs.
Please note that you will not be able to sync your league's keepers if you have an open Draft Assistant. Please delete any open Draft Assistants before syncing your league's keepers.