There are rare occasions when the app may not update rankings, matchup, or schedule data. This is caused by the app storing your data from the previous week and not overwriting it with the new data. If you notice that there is old data on the app, then you can solve this using two different methods.  
1.  Refresh the application data - After launching the app, click on the menu button in the top right.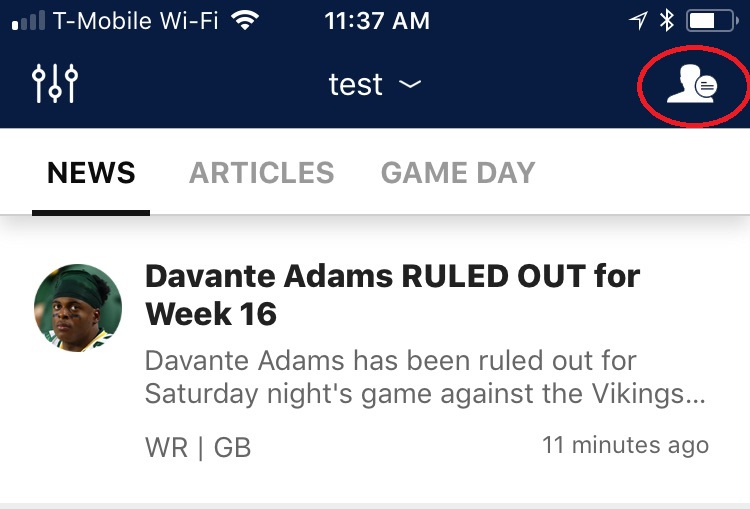 Once the slideout menu appears, click on the settings button in the top right.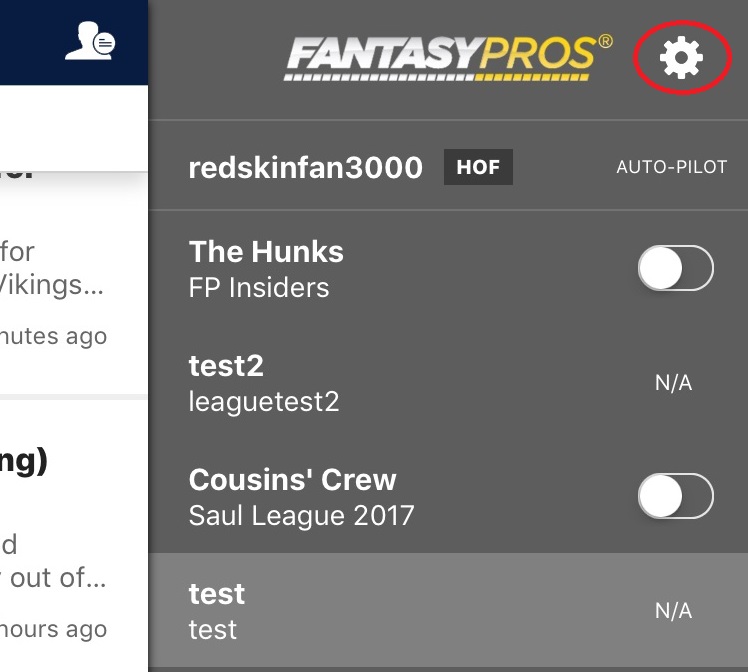 Scroll down until you see the Data section. Once there, click on Refresh All Data. and click Yes.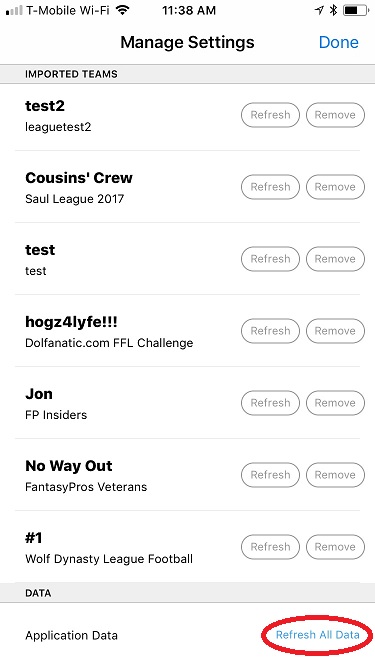 2. Delete and reinstall the app - If the first option doesn't work, then the next option is to delete and reinstall the app. It can take two deletes and reinstalls to pull in the latest app data.